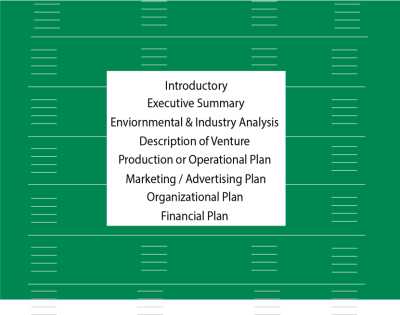 Today, research shows that 29% of businesses fail because they run out of money and 17% fail because they lack a business model or plan. In order to thrive as an entrepreneur, it is crucial that business leaders create a cohesive plan that addresses possible risks, road-blocks, and competition within their industry.
After identifying a market and the details within the industry, it's time to start writing it all down. This stage marks the beginning of creating a business plan. Through the creation, an entrepreneur establishes a start-up stage to a business tied to goals to be accomplished in the future. Business plans are not only useful to keep startups on track as they grow, but in some cases they may also be a requirement to obtain financial support.
Making the Game Plan
A business plan is a document that outlines business goals, objectives, and strategies, along with market research that has been conducted, as well as future financial predictions. This document is essentially a company's game-day playbook; providing strategic and methodical "plays" to reach goals and overcome the competition. In creating this document, entrepreneurs will be give an investor a sense of security, which will allow a company to win at the game of business.
While there are a few ways to lay out a business plan, rules of thumb include:
While all of these sections seem like a lot, they allow for you to plan where you want to see your business in the future, as well as provide an overview to lenders.
Have a young entrepreneur in your home? Junior Achievement has the JA Be Entrepreneurial program! To give your future CEO a head start on learning how to develop a business plan, click here.