Leadership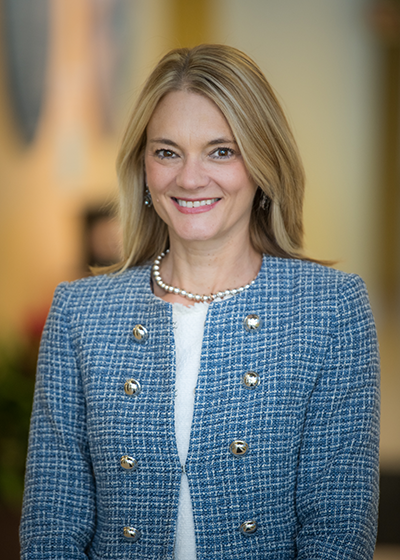 Julie Granger – President – Leadership
Julie Granger joined the JA Wisconsin team as president in November of 2023. She is thrilled to be leading an organization that changes lives and empowers young people. Prior to JA, Julie served for more than 25 years with the Metropolitan Milwaukee Association of Commerce, most recently as Executive Vice President. During her tenure, she led the organization's membership, talent strategy, marketing, communications and equity and inclusion efforts. This experience has given her unique insight into the current and anticipated talent needs of employers. She believes Junior Achievement's career-based learning experiences have never been more relevant or necessary. And she is driven to create equitable opportunities for the next generation of Wisconsin citizens.

Earlier in her career, Julie worked in advertising and corporate communications for Anthem Blue Cross & Blue Shield and (going way back) she was an overnight assignment editor for the ABC affiliate in Cleveland, OH. She earned her Bachelor of Arts degree in communications from John Carroll University and a certificate in non-profit leadership from the Institute for Organizational Management.

Julie serves on the boards of TEMPO Milwaukee, Imagine MKE and Pius XI High School. She was named a "Woman of Influence" by the Milwaukee Business Journal in 2021. She has two adult children and resides with her husband in Wauwatosa, WI. When she's not working, chances are she's outside hiking or inside trying to recreate her grandmother's Italian recipes.
Jeff Delahaut – Vice President Finance and Budgeting – Leadership
Early on in Jeff's Accounting career, people often asked him for help to better understand money, budgeting, saving and investing. When he came across JA, he saw a great opportunity to pair his extensive financial background with an organization that helps people better understand these important financial matters.

Jeff joined JA in 1997 as Controller, was promoted to VP of Finance in 2010 and now has over 30 years of accounting experience, of which 25 of those years have been with JA.

As VP of Finance, Jeff is responsible for all financial matters including reporting, compliance, budget planning and investment/asset management. As a member of the senior leadership team he also assists with setting the direction of the organization.

When he's not working, Jeff enjoys traveling, cruising and hiking. He is a big Badger football fan and loves to watch and attend games whenever possible. You can also find him watching British television crime dramas on BritBox and Acorn.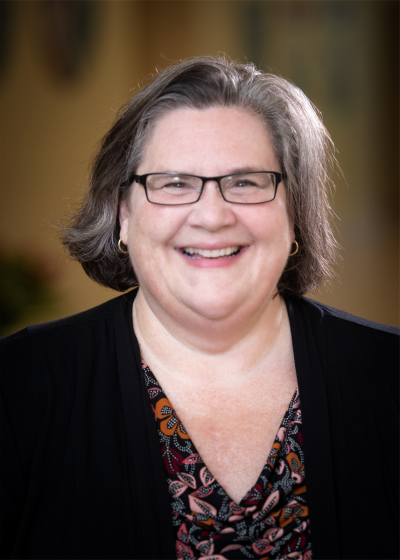 Lori Salzman – Vice President Enterprise Services – Leadership
Lori is a proud JA Alumna, having participated in JA programming when she was a high school student in Wausau, WI. In college she earned her degree in Economics and Finance, and also became a firm believer that making good decisions with the resources available gives everyone the personal power to own their happiness and success.

Because of her exposure to JA as a student, Lori joined the organization right out of college. She believed in the program and mission, and at the time, she simply thought it would be a great stepping stone to gain professional experience. That little stone then led to over 30 years with JA, starting out as a Satellite Program Manager, she helped implement JA programming in new communities and then received multiple promotions to Regional Director, Operations Director and VP of IS, IT and BI.

Today, she continues to serve as VP of Enterprise Services where she focuses on business intelligence, process improvement, and systems efficiency to contribute to organizational peak performance. She finds joy in providing the logical interpretation, strategic development counsel and building bridges between legacy and innovative ideas to strengthen engagement and drive decision-making.

Family is at Lori's core and any gathering turns into a fun adventure. She loves to travel and has already crossed the lower 48 states off her list (Alaska is up next) as well as England, Scotland and Paris. Her extensive hobbies ground her in creative expression and "make good choices, drink lots of water" is her personal advice.
Kari Tylke – Director Human Resources – Leadership
Kari's career began in benefit consulting which opened an exciting opportunity for her to start the Human Resources Department at a fast-growing manufacturing company. This challenging, yet rewarding experience solidified her passion for leading a positive, people-centric culture and fostering an environment where employees can thrive.

She was first introduced to JA as a volunteer when she attended JA BizTown and JA Finance Park with her children and their classrooms. She fell in love with the volunteer experience at JA and continued on even after her children aged out of the programs. In November of 2015, she joined JA as Director of Human Resources and is responsible for coaching and developing staff, hiring new talent, policy creation and driving employee engagement initiatives.

Outside of her human resources responsibilities, Kari loves spending time with her daughters and extended family on weekends, vacations, holidays or "just because". She also enjoys the outdoors, hiking with her dogs and attending Brewers games.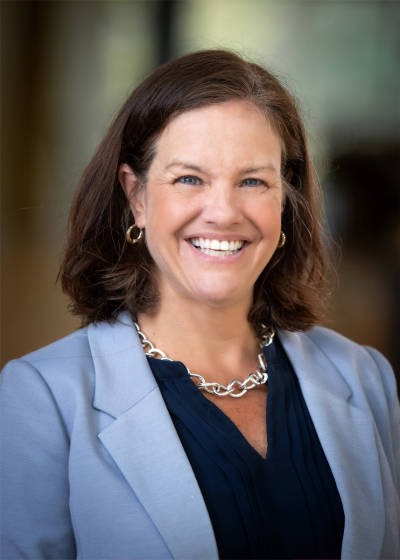 Jenny Gryniewicz – Sr. Regional Director (Southeast) – Leadership
Jenny has devoted the past 25 years to serving the Greater Milwaukee Community as a seasoned development professional. Currently, she holds the position of Senior Regional Director in the Southeast Region for Junior Achievement of Wisconsin.

Her dedication to fundraising for JA reflects her belief in the impactful combination of purpose-driven individuals and transformative educational programs. With steadfast commitment, Jenny bridges the gap between those aspiring to make a difference and initiatives designed to shape students' futures.

Beyond her professional journey, she earned her degree in Business Economics from Marquette University and her MBA in Nonprofit Management from Concordia University. In her downtime, Jenny finds joy with her family—husband Mike, daughter Zoe, and the ever-poor behaved dog Lucy.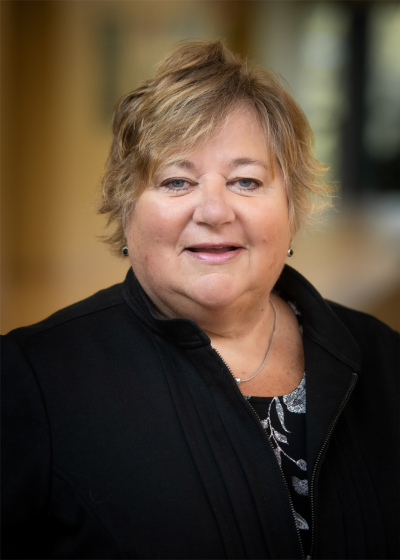 Mari Stein – Sr. Regional Director (Northcentral) – Leadership
After receiving her Business Management degree from the University of Wisconsin-Madison, Mari's professional career was largely spent in retail management and purchasing, followed by 12 years as a stay-at-home mother. In 2007, she decided it was time to join JA as an Elementary Program Manager, not only so she would be back in the workforce, but so she could also continue to be involved with her kids at their schools while helping other students in the area.

Over the last 14 years, Mari's role with JA has evolved from Program Manager to Marketing & Development Manager and then Regional Director to Senior Regional Director where she now oversees 2 of the 4 JA regions across the state of Wisconsin.

As Senior Regional Director for both the North & West Central Region and the Southcentral Region, she works with staff across six area offices to oversee their operations, working closely with them to develop fundraising strategies, program strategies and regional events.

Mari is a long-time resident of the Wausau area where she resides with her husband. They have two sons, one who just graduated from college and another in his third year of medical school. In her free time, Mari likes to enjoy the great outdoors while spending time at the family cottage up north. Each year she travels to Anna Maria Island in Florida to "escape" the Wisconsin winters.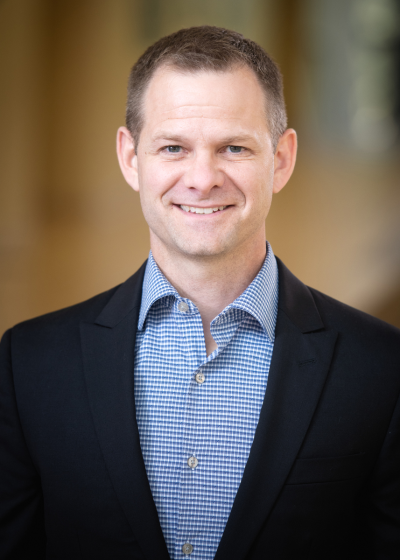 Adam Sutter – Regional Director (Northeast) – Leadership
After college, Adam sought to determine what he was passionate about and since then, he has been working for nonprofit organizations that fight cancer and others that help children, holding various fund development and leadership roles along the way.

It was his interest in business and entrepreneurship that brought Adam to JA in December of 2018, where he could pair those interests with an opportunity to work with kids and help them prepare for their futures.

As Regional Director for the Northeast Region of Wisconsin, Adam works with staff to raise funds and provide learning experiences for students across the region, and to keep JA's mission at the forefront; to inspire and prepare young people to succeed.

Adam really loves the outdoors, especially running, biking, hiking, and U10 soccer with his family. When his mind needs a break, he enjoys watching movies and sporting events.
Jane Nicholson – Regional Director (South Central) – Leadership
Jane has spent the majority of her career as a nonprofit professional with a strong background in administration, leadership and education. Her core personal and work values are centered on helping people to succeed and be their best selves which closely aligns with JA's mission to inspire young people to succeed.

She joined JA in 2019 as Regional Director of the South Central Region of Wisconsin, where she works with JA partners across the region to make a measurable positive impact in young people's lives and their local communities.

Outside of JA, you can find Jane exploring the natural wonders of the world and spending time outdoors gardening, bird watching, biking, canoeing and hiking. She also enjoys visiting museums and attending performing arts events.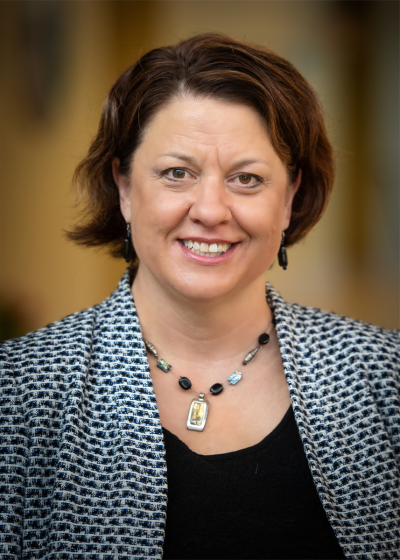 Susan Peterson – Regional Director (Northwest) – Leadership
Susan's career started in Television as a News Anchor and Reporter and from there she spent ten years working as a marketing professional for a healthcare software company. In August of 2008, Susan moved to Eau Claire, WI where she was introduced to a new job opportunity with Junior Achievement of Wisconsin and knew it would be a great fit for her and her family.

Thirteen years later, Susan serves as Area Director for the Northwest and Coulee Areas where she oversees budgets, fundraising and staff to support the JA mission to empower young people.

In her free time, you can find Susan outside gardening, walking her dog, boating and downhill skiing. She enjoys watching her kids' sporting events and taking part in food experiences, such as strawberry/blueberry picking and baking. She is also active with the Clear Water Kiwanis and Church.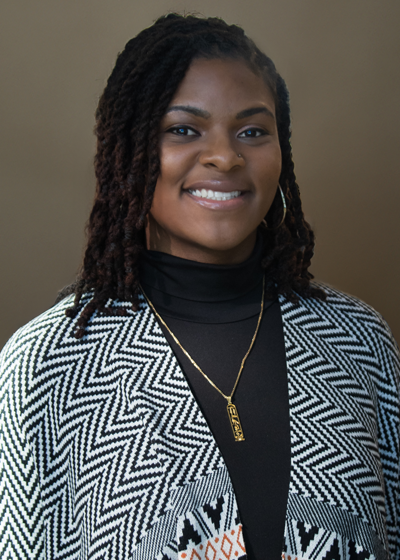 Dina Washington – Regional Director of Education (Southeast) – Leadership
Dina has always had a passion for education! She started her career in Special Education at the elementary and middle school level and also served as principal, forming long-lasting, positive relationships with her former students and families. With a drive to expand her impact beyond the classroom, while staying connected to education, Dina found JA of Wisconsin.

As Regional Director of Education for the Southeast Region, Dina leads a dedicated team to provide JA programming and volunteer opportunities, while creating positive partnerships with schools, leaders and businesses along the way.

Dina is a mother to four sons who are active in soccer and football. When she's not on the sidelines cheering them on, she enjoys spending quality time with her husband and hosting themed parties.
Michael Frohna – Regional Director of 3DE (Southeast) – Leadership
When Michael first started his professional career, his passion for education had him interested in becoming a high school teacher. While he changed directions professionally, education remained a high priority and he became actively involved in education initiatives including Partners in Education (Green Bay), Business Education Alliance (Fox Cities) and several other education-focused organizations.

In 2017, after nearly 30 years of fundraising leadership experience within healthcare, higher education and health-related organizations, Michael became President at JA, where the mission was a perfect combination of his professional interests and personal passions. He now serves as Director of 3DE, a high school model to break through traditional barriers and redesign the framework of education from the inside out.

Outside of JA, Michael is drawn to the outdoors. He enjoys reading in a hammock, golfing and has a love-hate relationship with photography. In another life, he might have become an electrician or a plumber.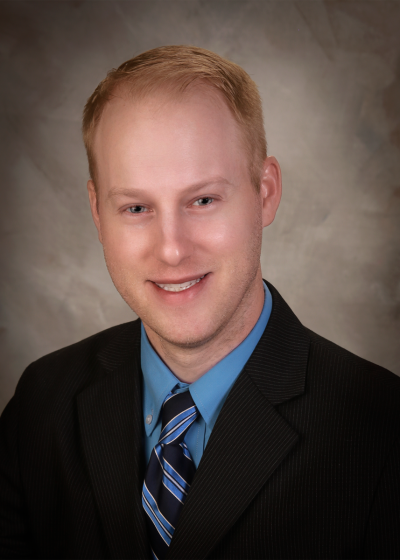 Matt Juedes – Regional Director of Development (Northeast) – Leadership
The majority of Matt's career has been in the corporate world with sales and business development leadership roles. His experience in the business world paired with the opportunity to help kids prepare for their futures was a perfect fit. He decided the time was finally right to make the switch over to a non-profit and joined JA in March of 2022.

As Director of Development and Stewardship for Junior Achievement of Wisconsin, he serves as the principal fundraising officer and grants manager in the Northeast Region. He is responsible for overseeing, planning, and implementing a comprehensive fundraising program that secures the financial resources from individuals, foundations, corporations, and others to support the JA mission.

In his free time, Matt enjoys spending time in the Wisconsin outdoors with his wife and 2 kids. He is also an avid Wisconsin sports fan and likes to spend time at sporting events whenever possible.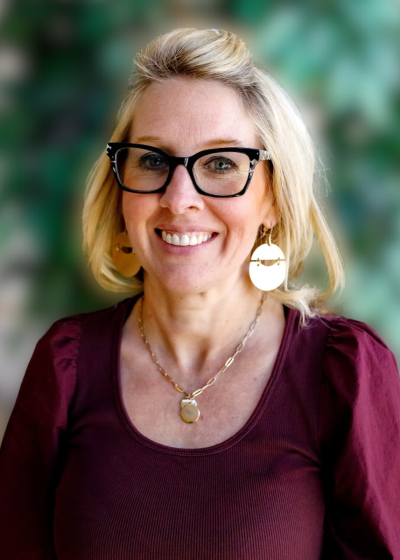 Jenni Stein – Area Director (Sheboygan) – Leadership
For most of Jenni's career, she held management roles at companies in banking, food and beverage and family entertainment. In addition, she has owned her own direct selling business for over 18 years.

When her business starting to operate more efficiently online, she wanted to find another professional role that would provide the flexibility she needed to continue operating her own business and take care of her two sons. She also wanted to find an organization with a great mission that could benefit from her entrepreneurial spirit, relationship building experience and networking skills.

So in 2018, Jenni joined JA. She is now the Sheboygan Office Area Director, working directly with the Sheboygan Area Board of Directors to fundraise and provide educational programming at almost every school within Sheboygan County. Jenni works directly with educators and volunteers who deliver JA programming and keeps the Sheboygan Area office running smoothly.

Outside of JA, Jenni loves to bake and cook. In fact, she has (finally) perfected the French Macaroon and loves making them for friends and family around the holidays. She also loves living in Wisconsin where she can do some of her favorite outdoor activities include kayaking, paddle boarding, hiking, downhill skiing and snowmobiling. She also enjoys going to food truck festivals and craft beer breweries.
We use cookies to provide you a personalized experience. How we do this is by analyzing user behavior on our site and sharing data with our advertising and analytics partners. You consent to our cookie policy if you continue to use this website.