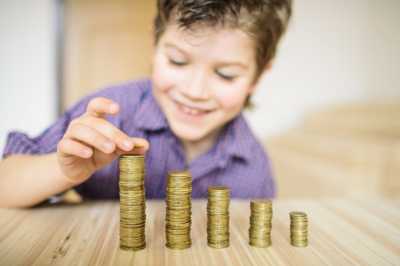 What is Financial Literacy?
Financial literacy is the all-inclusive concept of budgeting, management of credit, understanding of saving, spending and earning. Essentially, financial literacy is everything that involves your financial health.
Yet, one can't consider being literate in finance by being able to balance a checkbook or being hired. The fundamentals of financial literacy look at present needs, as well as building skills to achieve long-term financial goals. Which, in order to be proficient, money management skills need to be used every day.
So, why might your middle-schooler need to learn money skills now? Just like learning to ride a bike or understanding the fundamentals of geometry, practice makes perfect.
"We were not taught financial literacy in school," said Businessman and author, Robert Kiyosaki. "It takes a lot of work and time to change your thinking and to become financially literate."
The earlier children are taught financial concepts, the higher the chances of them being able to achieve financial milestones, such as purchasing a car, saving for college, and buying a home.
While right now, your child probably isn't thinking ahead to graduating high school and preparing for college or for their first car; there is an opportunity for educators and parents to assist youth in financial mindsets NOW so that they can be better prepare for what lies ahead.